Looking For Chimney Cleaning?
Choose Chimney Sweep Experts
Phone 045 850 957 For Advice
Just leave your name and number in the boxes below and we will contact you as soon as possible.
Dust-free Chimney Cleaning Service
We provide a fast, efficient, debris and dust-free chimney cleaning service.
If you feel that your chimney requires a clean sweep but cannot confirm that, feel free to reach out to us and our professionals will determine if a sweep is necessary or not. Our inspection will be a general inspection of the fireplace, thus keeping you and your family safe by recommending the best fire preventive measures.
Chimney Cleaning
Chimneys should be swept twice annually to remove soot and creosote that can cause chimney fires.
No matter what kind of fuel you burn, all smoke leaves behind an oily build-up of soot and creosote.
It also helps avoid the build-up of harmful gases which can be fatal. A smoky fire without enough oxygen releases unburned tar vapours which condenses inside the flue and sticks to it. This could eventually lead to chimney fire.
It is important to provide adequate combustion air in your fireplace which encourages a hot, clean burning fire, and reduces creosote build-up in the fireplace.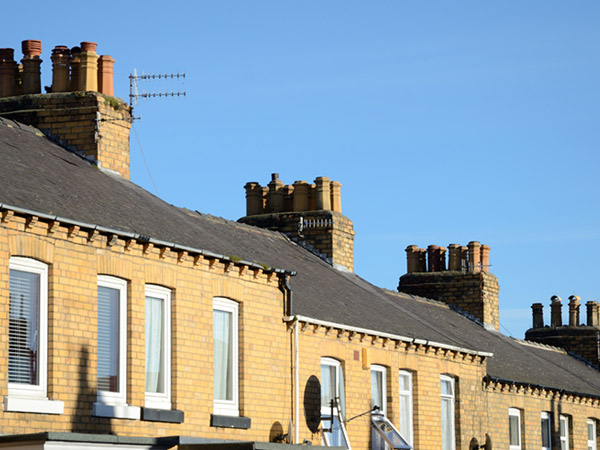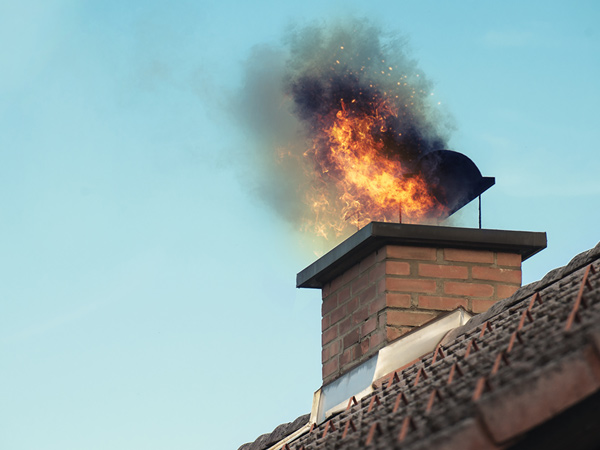 If the creosote observed in the fireplace is up to ¼-in thick, do not use
the fireplace again until it has been swept. A chimney fire could easily occur if the fireplace is not cleaned at this
point, before re-use.

Having you chimney swept by a professional clears creosote/soot deposits
thus reducing the risk of a possible chimney fire & it allows for dangerous
combustion gases to be vented.  Cleaning your chimney at least once a year, depending on use, will keep you, your family and your home safe. Getting a Chimney Sweep is a cost effective and necessary step to protect your home.

A chimney fire could easily spread across the home should it begin.
You could, of course, decide to do the fireplace cleaning yourself, but the
importance of using a professional is invaluable.
It usually takes about 30 minutes to have your Open Fire swept.
We can clean all types of stoves, cookers and open fires.  Stoves and Cookers may take a little longer to sweep.

We use power sweeping equipment to sweep most appliances. However on some
occasions we do go back to the use of the old rod and brush method.

Power sweeping ensures that the chimney is swept properly, using this method
puts no pressure on the chimney flue. When cleaning an open fire/stove we have tried & tested serval methods so that the sweep is as clean as humanly possible.

If you have any concerns regarding your chimney, please feel free to speak
with our office directly or alternatively to our sweep when he is on site.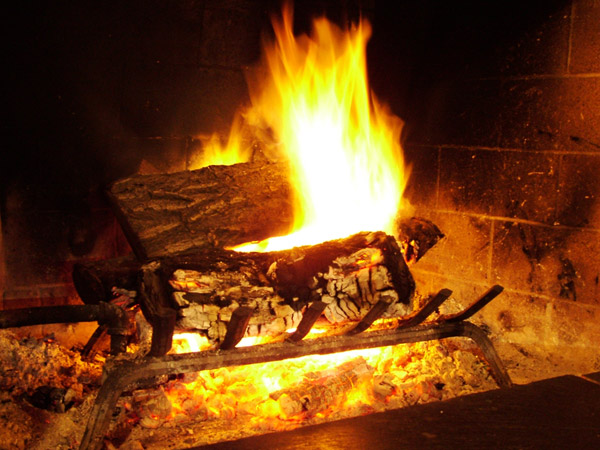 Have you a chimney problem?
Why not call us free on 045 850 957
We can discuss your needs over the phone and if required can arrange a time that suits to visit your home or premises to conduct a visual survey and estimate.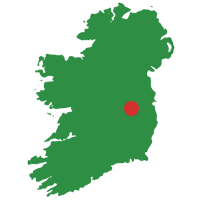 Another Happy Customer!
"We contracted Talbot Chimneys to clean our chimney on the run up to Christmas. Vincent responded immediately and arrived the next day. We found Talbot Chimneys to be thoroughly professional and courteous. I would recommend them to anyone."
Caroline, Co.Kildare
We have an excellent working relationship with many of Ireland's leading insurance companies and loss adjusters.